Computer configuration:
CPU P4 1.8G
Memory: DDR 512M
Hard Disc: Seagate 40G
Burner: Pioneer DVR-112
OS: Windows XP
DVD disc: No disc complete through the test.

Install the software on windows XP system.
Run the CloneDVD by click the desktop icon, the main window is show up.
Click clone DVD to the next window.
Insert a DVD disc, Rocky Balboa , a Stallone movie.
Select the inserted movie , then a message window poped.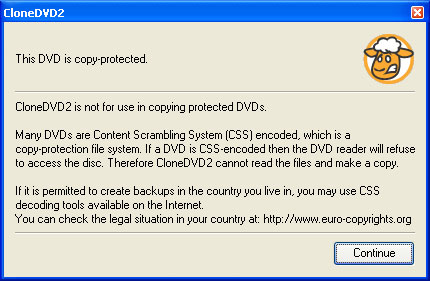 Really sorry about that.. then we change the movie to The Bourne supremacy.
Select it again ,but the The DVD is copy-protectedpop again!
I understand , this DVD copy software could copy no copy-protected DVD movie only.
It is really cost me a long time to find out a no copy-protected DVD(pirate DVD),it is a prate Vin Diesel the Pacifier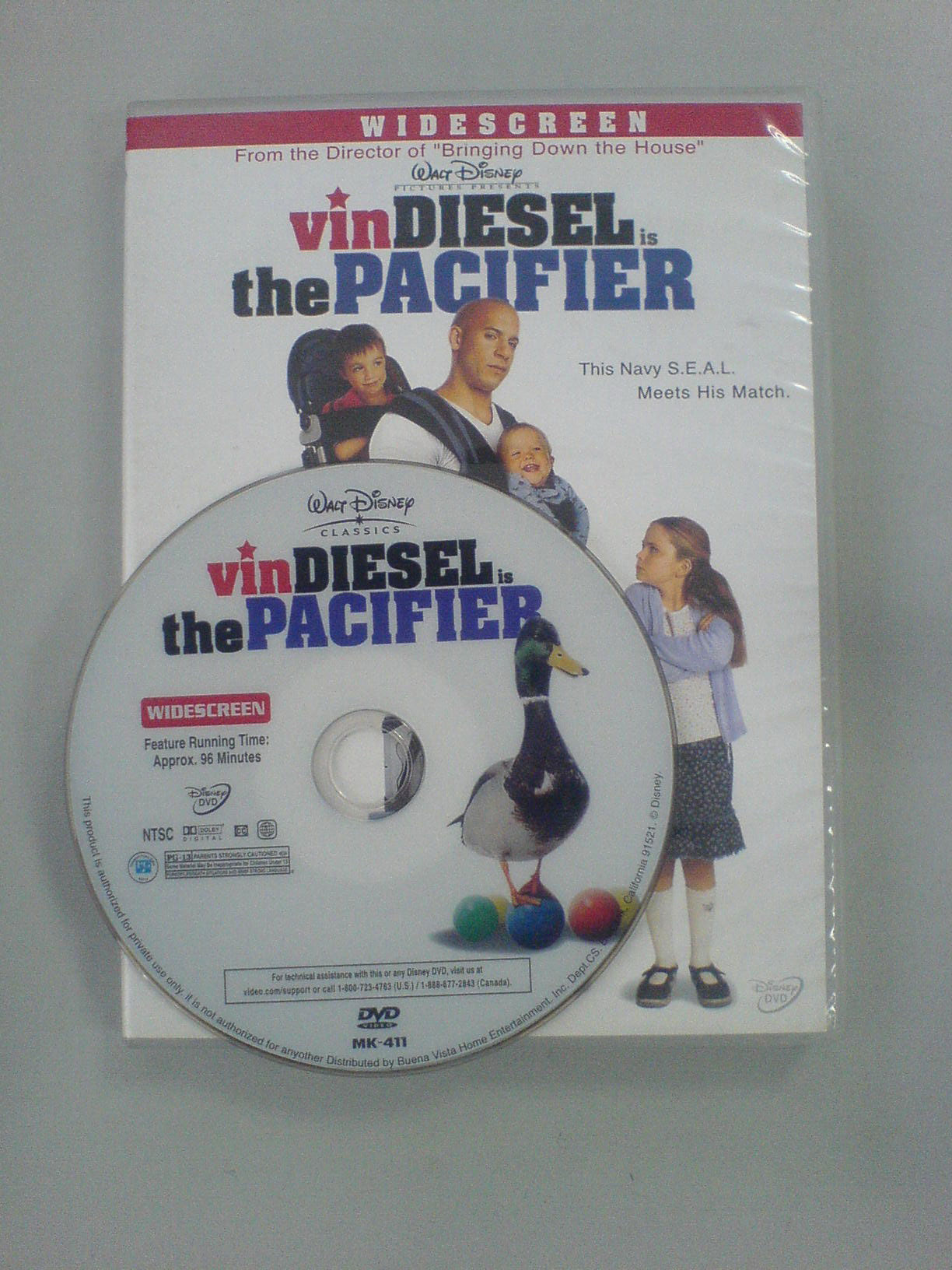 Seemed the software could accept DVD disc this time, there was no more The DVD is copy-protected pop again.
Click a lots of next button to start the copy function.
The copy function start finally.
But, I should say but again, the software just run 20 minutes and stop again.
I think maybe it is a ruined Disc, but the next test prove this disc could be read by other DVD copy software,
What can I say ? this CloneDVD software really disappoint me
Summary
This software with bad quality of compatibility. Could not convert the copy protected movie disc.
I dont have any more pirate DVDs, just got one and cloneDVD failed.. so, I could not make any more comment on the quality of the DVD compress function.