Computer configuration:
CPU P4 1.8G
Memory: DDR 512M
Hard Disc: Seagate 40G
Burner: Pioneer DVR-112
OS: Windows XP
DVD disc: The pursuit of happiness (7.58G)


First of all , install the DVDFab on the XP system


Then ,run the software by click the desktop icon. The main window show up and with the full functions list on the left.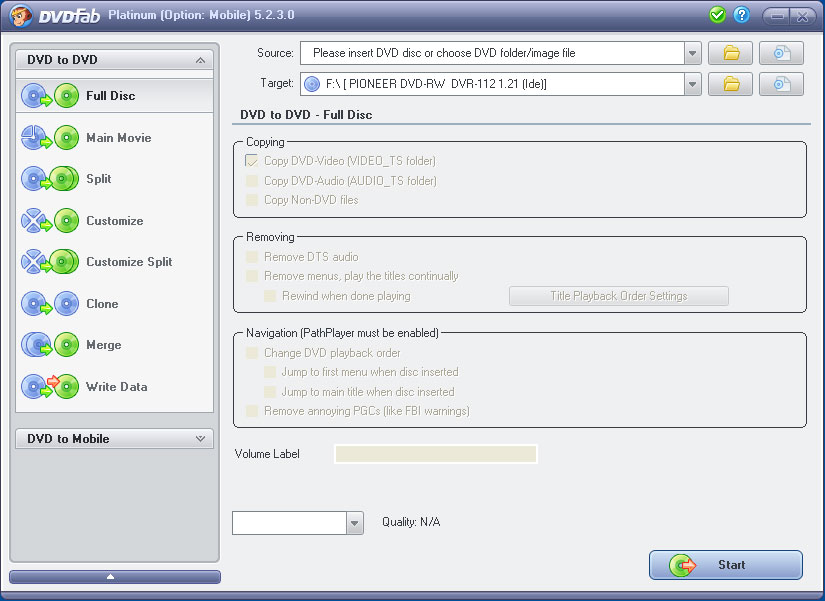 By the way, on the firs time to run the software, a window pop out
We know that means there is no enough free space for Temporary files. But it really take me long time to find out where to setup the temporary directory.
Insert the movie disc , The Pursuit of happiness, SONY picture..
Then select the source DVD to the The Pursuit of happiness,and click start to copy.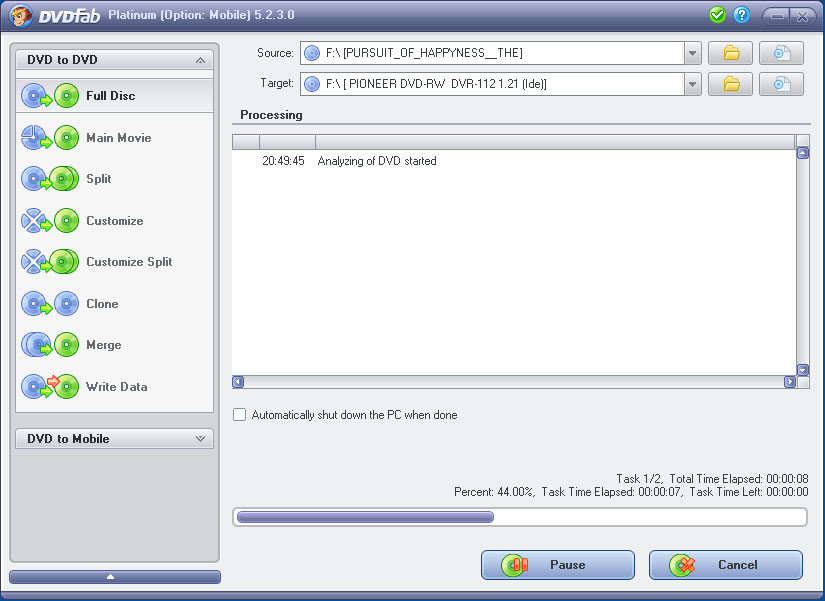 After 29 minutes copy, the converting job was done, then pop out the window below to ask to insert a blank DVD+_RW/R
After insert a DVD+RW disc, the software start to burn the DVD.14 minutes complete the burning.
Watch the copied DVD+RW disc by POWERDVD, the quality of this DVDRW is good.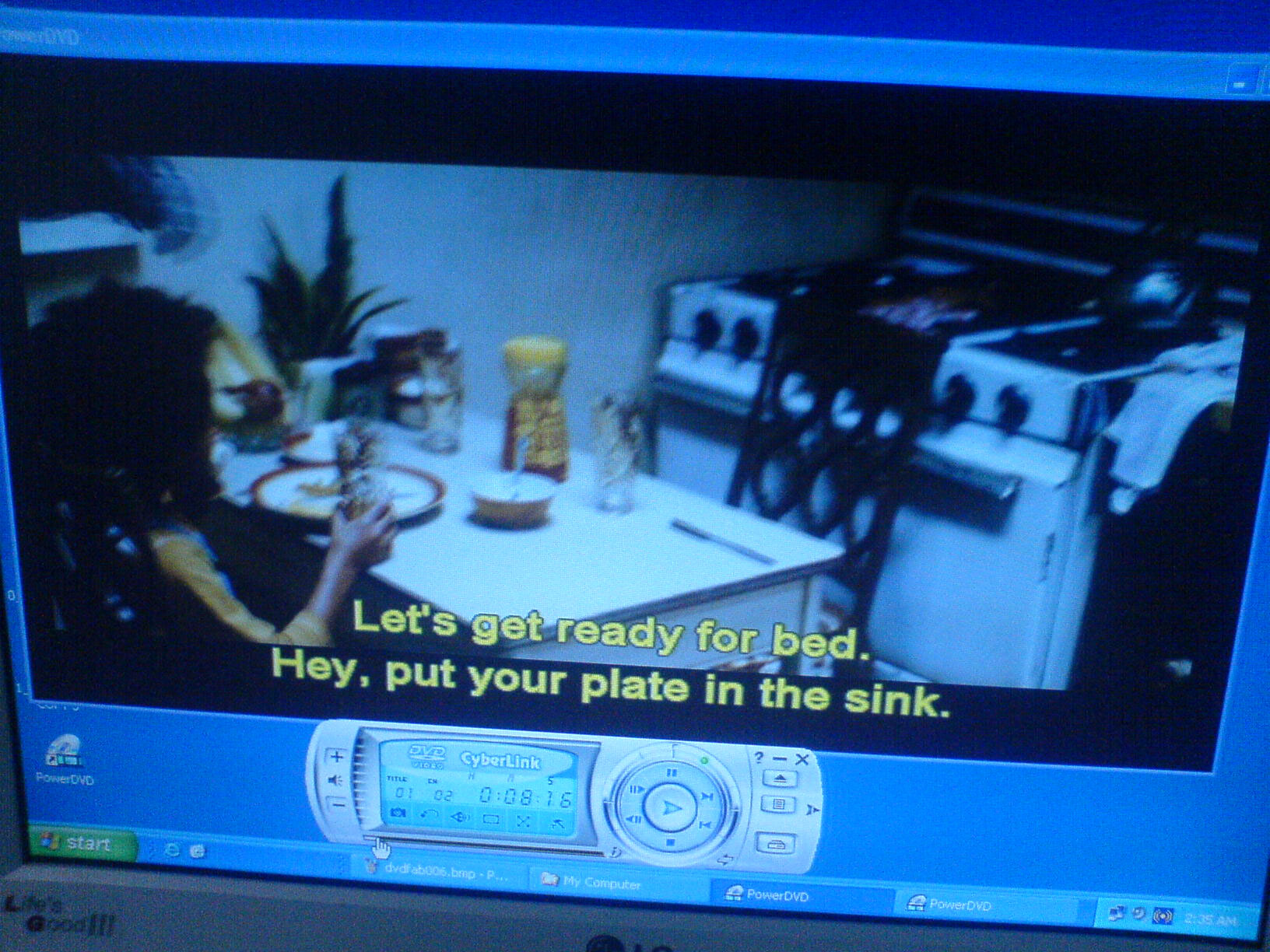 Summary
This software is easy to use, list all of the functions very clear.
converting speed and quality is great.